A Scientific Approach to Diversity, Equity and Inclusion
Share:
BALTIMORE, MD, June 16, 2022 – New audio is available for media use featuring Dwai Roy. He is an Assistant Professor of Business Administration at the Darden School of Business at the University of Virginia. He talks about diversity, equity, and inclusion from an analytics perspective. This content is made available by INFORMS, the largest association for the decision and data sciences. All sound should be attributed to Dwai Roy. What follows are 4 questions and responses. These responses were provided on June 10, 2022.
Question 1: What kind of progress has America made, generally, in DEI?
Time Cue: 0:23, Soundbite Duration: :56
"In October 2021, Dr. Rachel Levine was sworn in as America's first openly transgender four-star officer. In April 2022, Ketanji Brown Jackson was confirmed as the first Black woman to serve as a justice of the U.S. supreme court. If you look at the U.S. President's cabinet today, you will find men and women of different faiths, ethnicities and sexual orientations serving on it. Compare this to what the President's cabinet looked like 50 or 60 years back. America has made considerable progress in creating an inclusive environment for all. But a lot still needs to be done. For example, Dept of Defense was established in 1947 and no woman has ever served as the secretary of this federal agency. Ditto for Dept of Veteran Affairs. And we are still to elect a woman U.S. president."
Question 2: What are America's biggest challenges that need to be addressed in both the near-term and the long-term for DEI?
Time Cue: 01:28, Soundbite Duration: 1:15
"June is Pride month and several places across the country are excited to host pride parades. However, across many states, legislators who we have elected are either advocating for or enacting legislations undermining the basic rights of the LGBTQ community. In March 2022, Florida governor signed the Don't Say Gay bill which prohibits public school teachers in Florida from holding classroom conversations about sexual orientation or gender identity. The year 2020 set a record number for anti-transgender bills filed by state legislators with 79 bills, largely focused on attacking transgender youth; 2021 surpassed that record with 147 such bills filed in 34 states. 2022 is on track to surpass that record yet again. Such actions set a dangerous precedence to erase LGBTQ identities, history and culture in the US, which in my opinion is one of the biggest challenges that America is facing to create an inclusive and safe environment for all."
Question 3: What are some innovative and effective DEI solutions that you've seen or been a part of?
Time Cue: 02:50, Soundbite Duration: :50
"I think INFORMS is doing a phenomenal job in creating an inclusive environment for students, academics and industry professionals. As a member of the INFORMS DEI committee, we organize webinars highlighting the challenges and opportunities for ORMS scholars to conduct DEI-focused research and creating inclusive classrooms. This annual meeting, we will be having the first-ever get-together of LGBTQ-identifying INFORMS members and their allies, which is funded by the INFORMS DEI Ambassador Project. In short, through formal and informal initiatives and networking events, INFORMS is creating an inclusive, safe and welcoming space for all its members."
Question 4: What are the best approaches going forward to bring to realization the potential of DEI?
Time Cue: 03:50, Soundbite Duration: :38
"Diversity itself is very diverse – so there is no 'one size fits all' approach to realize the full potential of DEI. It is important to acknowledge and respect the unique life experiences of every individual. Stereotyping someone based on their educational background, country or region of origin, ethnicity, sexual orientation, gender identity, physical abilities is antithetical to creating an inclusive, safe and welcoming space for all."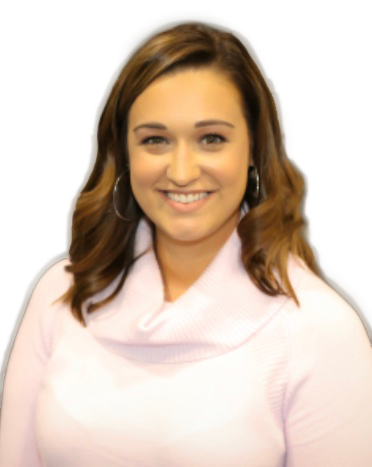 Media Contact
Ashley Smith
Public Affairs Coordinator
INFORMS
Catonsville, MD
asmith@informs.org
443-757-3578
See all Releases
<! -- module news-item -->