New Audio Available for Media Use: College Transfer Portal Likely to Have an Impact on Bracketology This Year
Share:
BALTIMORE, MD, March 13, 2023 – New audio is available for media use featuring Sheldon Jacobson. He talks about the analytics surrounding March Madness. He's a founding professor of Computer Science at the University of Illinois at Urbana-Champaign. This content is provided by INFORMS, the largest association for the decision and data sciences. What follows are four questions and responses. These responses were provided on March 8, 2023.
Question 1: What are the big changes this year that are impacting the brackets for the NCAA men's basketball tournament? And how has the portal changed things?
Time Cue: 0:23, Soundbite Duration: :43
"Well, we're once again in a situation where we have all these teams vying to get a place in the tournament. But the transfer portal – over 1,700 student-athletes have joined the transfer portal and it has created absolute chaos among the power conference teams and even the mid majors – as some have lost players gained them. Because of all of this there's a certain amount of uncertainty around performance, and it makes it much more difficult for the selection committee to seed teams. As a result we're going to see unexpected upsets from high majors who perform better, as well as from low majors who perform better, and even high majors who don't perform as well – as the chemistry falls apart or potentially coalesces at exactly the wrong time."
Question 2: How are you using data to make your own predictions?
Time Cue: 1:17, Soundbite Duration: :22
"Looking at the teams is important but the seeds are a great surrogate for team performance. As a result of that we look at trends in the seeds to see how they've performed historically. And we use that information to guide our decisions and how to pick teams in terms of winning, advancing, as well as upsets. It's worked consistently well for decades and we believe it will work just as well this year."
Question 3: What should fans look for when filling out their brackets this year?
Time Cue: 01:45, Soundbite Duration: :27
"The best thing they can do is not fill out their bracket from the round the 64 forward but actually start with the Final Four. By doing that what you're actually doing is reducing some of the risk in the bracket because then you don't have to look at these early upsets through a lens which is so particular. It's far better to look at your Final Four first and then fill in the teams backwards and forwards from there. And what you'll find is you're going to have brackets that make more sense."
Question 4: Based on your data and models, what are your expectations for the Final Four?
Time Cue: 02:18, Soundbite Duration: 0:32
"Well, everyone expects the number 1 seeds to all advance to the Final Four. And the fact is it's only happened once in the last 37 tournaments. It's far more likely to have zero number-ones in the Final Four than all four of them. Typically putting one or two in the Final Four, and then putting a two or a three seed in there. And then a flyer may be a seven or an eight or even a 12 in the Final Four has historically been a good idea. This is what I suggest to people. The Final Four is also being held in Houston so people like Houston making it there. These things rarely happen."
# # #
About INFORMS
With more than 12,000 members from around the world, INFORMS is the largest association for the decision and data sciences, made up of professionals and students. INFORMS members support organizations and governments at all levels as they work to transform data into information, and information into insights that lead to more efficient, effective, equitable and impactful results.
Contact:
Ashley Smith
443-757-3578
Subscribe and stay up to date on the latest from INFORMS.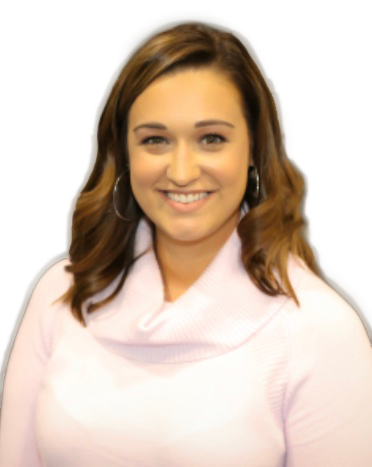 Media Contact
Ashley Smith
Public Affairs Coordinator
INFORMS
Catonsville, MD
asmith@informs.org
443-757-3578
See all Releases
<! -- module news-item -->