BALTIMORE, MD, February 21, 2023 – New audio is available for media use featuring Hamsa Bastani. She is an Assistant Professor of Operations, Information and Decisions and an Assistant Professor of Statistics and Data Science at the Wharton School of Business at the University of Pennsylvania. Bastani continues our series this month on trafficking. She focuses on human trafficking and forced labor. This content is provided by INFORMS, the largest association for the decision and data sciences. What follows are four questions and responses. These responses were provided on February 15, 2023.
Question 1: In what industry is forced labor a significant problem in human trafficking?
Time Cue: 0:28, Soundbite Duration: :18
"No industry is particularly safe. In the U.S. it is primarily agriculture and food services, but it really impacts all industries worldwide. In Africa child trafficking and labor trafficking is a significant issue. It's the case in Southeast Asia as well. But I would say no industry is really safe."
Question 2: In what countries or global regions is forced labor a significant problem in human trafficking?
Time Cue: :52, Soundbite Duration: :24
"Forced labor kind of impacts worldwide, but labor trafficking is particularly concentrated in Africa, Southeast Asia, and also low-level suppliers throughout the world. So, when resourcing from these increasingly global supply chains there's increasing reliance on forced labor in order to meet demand. And so, we often see those in developing our lower and middle-income countries."
Question 3: What are policymakers, law enforcement agencies and others doing to combat this problem?
Time Cue: 01:24, Soundbite Duration: :28
"There's been a lot of interest in combating trafficking in particular in recent years especially after the Trump Administration. So, there's preventative work by law enforcement that leverages traditional leads and online ads, and that's increasingly being supplemented with big data via tools like Spotlight. Social workers do a lot of work on providing essential resources as well as rehabilitation for victims. So, it's a joint effort across many different types of stakeholders, because this is a multifaceted problem."
Question 4: What should be done going forward to better combat human trafficking and forced labor?
Time Cue: 01:59, Soundbite Duration: :36
"A lot of the existing work is kind of reactive. So, it's based on supporting existing victims and understanding leads generated by active traffickers we already have leads on. But I think what could be more interesting is to be more forward-looking - using big data to identify risk signals so that we can be more proactive about identifying problem spots before they become really an issue. Trying to identify where recruitment happens of trafficking victims, so that we can stop them before these victims even get trafficked and then sold. So, I think that's an exciting opportunity to push the envelope."
# # #
About INFORMS
INFORMS advances and promotes the science and technology of decision making to save lives, save money, and solve problems. As the largest association for the decision and data sciences, INFORMS members support organizations and governments at all levels as they work to transform data into information, and information into insights that lead to more efficient, effective, equitable and impactful results. INFORMS' 10,000+ members are comprised of a diverse and robust international community of practitioners, researchers, educators, and students from a variety of fields.
Contact:
Ashley Smith
443-757-3578
Subscribe and stay up to date on the latest from INFORMS.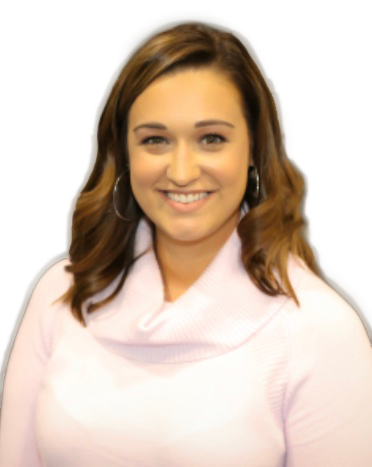 Media Contact
Ashley Smith
Public Affairs Coordinator
INFORMS
Catonsville, MD
asmith@informs.org
443-757-3578
See all Releases
<! -- module news-item -->