BALTIMORE, MD, January 11, 2023 – New audio is available for media use featuring Burcu Keskin of the University of Alabama. She is a professor of Operations Management, and a Reese Phifer Fellow in Operations and Manufacturing Management. Keskin speaks about human trafficking and the supply chain. This content is provided by INFORMS, the largest association for the decision and data sciences. What follows are four questions and responses. These responses were provided on January 11, 2023.
Question 1: What role does human trafficking play in the global supply chain?
Time Cue: 0:26, Soundbite Duration: :48
"In its most basic form, human trafficking is the buying and selling of people. It is an illegal industry benefiting from the exploitation of people. Labor trafficking (including forced child labor) is the most common form of human trafficking that we observe in global supply chains. Traffickers can commit this crime in any sector or setting, whether legal or illicit, including but not limited to agricultural fields, factories, restaurants, hotels, massage parlors, retail stores, fishing vessels, mines, and private homes. Thus, labor trafficking takes on an undesirable but prominent role in the entire supply chain, from harvesting raw materials to manufacturing and transportation operations."
Question 2: How has this been permitted to happen?
Time Cue: 1:22, Soundbite Duration: 1:02
"To understand how trafficking (not just human trafficking – any form of trafficking) exists today, we can state three reasons: 1) supply and demand – Increasing demand from consumers for cheap goods incentivizes corporations to demand cheap labor, often forcing those at the bottom of the supply chain to exploit workers. 2) high reward/low risk - One can expect to make a lot of money with minimal fear of punishment or legal consequences. It is estimated that profits from HT are around 150 billion dollars annually. And lastly, 3) systemic inequalities and disparities exist that make certain groups much more vulnerable to exploitation. Mass displacement, conflict, extreme poverty, lack of access to education and job opportunities, and violence are all factors that push individuals into situations of trafficking."
Question 3: What should American companies do to reduce the role human trafficking plays in the supply chain?
Time Cue: 02:32, Soundbite Duration: 0:52
"We would like to think that all companies will do the right thing and address Human Trafficking issues on their own. However, that may not be the case, so consumers could play a vital role in encouraging companies to take action. Efforts should be made to make consumers more aware of the human trafficking issues in supply chains. Consumers can then demand that their products come from companies that adhere to ethical labor and sourcing standards. Actually, consumers can check on companies' labor practices and even specific products by checking fair trade certifications of the products or visiting websites such as slaveryfootprint.org and ResponsibleSourcingTool.org. So, ultimately, consumer purchasing power could directly influence business operations."
Question 4: Looking ahead, what systems or tools should be in place to help business reduce the prevalence of trafficking in the supply chain?
Time Cue: 03:31, Soundbite Duration: 1:07
"Companies' supply chains can be long and complex, with a large number of links from their immediate suppliers back to the farms or mines where raw materials are sourced. For labor trafficking, enhancing and increasing participation in social compliance systems would be a good start to reduce trafficking. For most companies, a social compliance system that enables oversight and control over every actor in their supply chain may be challenging. But, at the same time, it is fundamentally important that companies avoid contributing to child and forced labor in their own activities and in those of their suppliers. For instance, the Better Work Program is a transparent factory monitoring program in which working conditions assessments are made public through its Transparency Portal. To properly help businesses reduce the prevalence of trafficking in the supply chain, the public and private sectors need to collaborate."
# # #
About INFORMS
INFORMS advances and promotes the science and technology of decision making to save lives, save money, and solve problems. As the largest association for the decision and data sciences, INFORMS members support organizations and governments at all levels as they work to transform data into information, and information into insights that lead to more efficient, effective, equitable and impactful results. INFORMS' 10,000+ members are comprised of a diverse and robust international community of practitioners, researchers, educators, and students from a variety of fields.
Contact:
Ashley Smith
443-757-3578
Subscribe and stay up to date on the latest from INFORMS.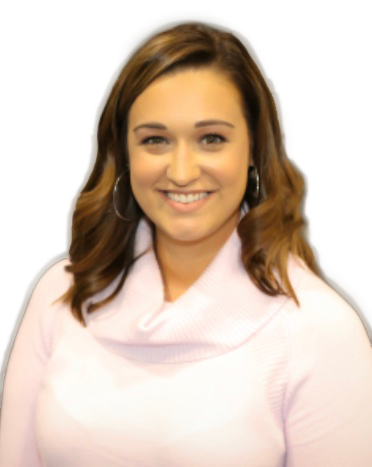 Media Contact
Ashley Smith
Public Affairs Coordinator
INFORMS
Catonsville, MD
asmith@informs.org
443-757-3578
See all Releases
<! -- module news-item -->