BALTIMORE, MD, May 2, 2023 – New audio is available for media use featuring Subodha Kumar. He's the Paul R. Anderson Distinguished Chair Professor of Statistics, Operations, and Data Science at Temple University's Fox School of Business. He's the school's Founding Director of the Center for Business Analytics and Disruptive Technologies. Kumar speaks about the drivers making artificial intelligence such a hot topic right now. This content is provided by INFORMS, the largest association for the decision and data sciences. What follows are four questions and responses. These responses were provided on April 26, 2023.
Question 1: It seems everyone is talking about the arrival of AI and robotics this year. What has happened that has made AI a hot topic right now?
Time Cue: 0:38, Soundbite Duration: :35
"It's a combination of things. First and maybe most importantly, AI and robotics algorithms have made some big leaps into the common-sense part of the human brain that we had not been able to crack for decades. And without that, machines were very limited in their capabilities. So, how did we make this happen? The big reasons are the easier availability of a variety of data and the improved computational abilities that have allowed us to experiment with many different algorithms, which led to some really exciting applications and solutions."
Question 2: One of the more common concerns is that robots or technology will replace humans in the job market. Is that a valid concern, or how would you describe that scenario?
Time Cue: 1:25, Soundbite Duration: :40
"In my opinion, it's not going to happen in our lifetime, at least in the true sense. However, several jobs that require repetitive tasks will increasingly be handled by algorithms especially those at the entry level mostly requiring a bunch of predictions. This does not mean that humans will not remain important. In fact, humans would become more important because, first, they need to design and program those algorithms, and second, they can do more important tasks that cannot be easily automated. So, humans would become much more useful and required with these developments but for different tasks."
Question 3: What is the potential for AI and robots in the workplace?
Time Cue: 2:17, Soundbite Duration: :42
"They will be very important going forward, especially with generative AI. We are already seeing many useful applications in things like new product development, new service offerings, etc. We need to focus on how to make the best use of AI and robots through human-AI collaboration. Rather than thinking of replacing humans with AI we should identify tasks where AI can provide better efficiency and work on moving those tasks through AI. At the same time, humans should focus on tasks where common sense is more important and they are harder to automate. Also, we should be careful about not losing innovations by automating everything."
Question 4: What has to happen next to realize this vision?
Time Cue: 3:04, Soundbite Duration: 0:44
"To realize this reason of better efficiency and innovations through human-AI collaboration, we need to work on retooling and rescaling our workforce. This needs to be done at every level. First, educational institutions need to revise their curriculum in partnership with industry. Second, the government and policymakers should devise policies and provide resources to help the workforce in retooling them, especially for those who do not have easy access to resources. Third, our managers and executives need to be trained to be forward looking. It is fine to raise concerns or to be skeptical, which I see a lot these days, but it is not right to ignore them."
# # #
About INFORMS
INFORMS advances and promotes the science and technology of decision making to save lives, save money, and solve problems. As the largest association for the decision and data sciences, INFORMS members support organizations and governments at all levels as they work to transform data into information, and information into insights that lead to more efficient, effective, equitable and impactful results. INFORMS' 10,000+ members are comprised of a diverse and robust international community of practitioners, researchers, educators, and students from a variety of fields.
Contact:
Ashley Smith
443-757-3578
Subscribe and stay up to date on the latest from INFORMS.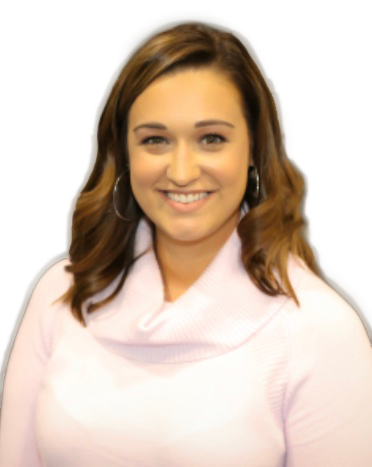 Media Contact
Ashley Smith
Public Affairs Coordinator
INFORMS
Catonsville, MD
asmith@informs.org
443-757-3578
See all Releases
<! -- module news-item -->