BALTIMORE, MD, May 2, 2023 – New audio is available for media use featuring Laura Albert. She's the David H. Gustafson Department Chair of Industrial and Systems Engineering at the University of Wisconsin-Madison. Albert speaks about the importance of data literacy now and in the future. This content is provided by INFORMS, the largest association for the decision and data sciences. What follows are four questions and responses. These responses were provided on May 2, 2023.
Question 1: How would you define data literacy?
Time Cue: 0:26, Soundbite Duration: :24
"Data Literacy refers to the ability to read, understand, interpret and communicate data. Individuals that are data literate can evaluate the quality and reliability of data, ask informed questions about data, and effectively communicate data-driven findings to others. Those who are data literate are not necessarily able to manipulate the data, write code, implement statistical methods and machine learning."
Question 2: What challenges does society face right now when it comes to data literacy?
Time Cue: :56, Soundbite Duration: :33
"One challenge we face as a society is to improve overall data literacy which has the potential to boost performance and support innovation. In every facet of our society businesses and organizations rely on data to make informed decisions. This happens when there's widespread data literacy. Leveraging data should not be the responsibility of a few individuals within an organization, which has historically been the case. When a wider cross-section of society can leverage data this can lead to breakthroughs in innovation."
Question 3: What are the key sectors within society most affected by data literacy challenges?
Time Cue: 1:36, Soundbite Duration: :39
"Data is ubiquitous in our society. Our economic well-being depends on our ability to leverage data and we see this need across many sectors. Data literacy is needed beyond the science, engineering and tech sectors. When data literacy improves in one sector we see more innovation and fewer missed opportunities. Sectors that could benefit from higher levels of data literacy include government, to collect and analyze data to inform policies and decision-making; education, to assess an improve student learning outcomes and to educate the next generation; and the media for reporting that relies on data and to counteract misinformation."
Question 4: How can we improve data literacy throughout society?
Time Cue: 2:23, Soundbite Duration: 0:42
"Data Literacy education that starts in grade school and even preschool, continues in secondary education, college and training programs is the foundation for improving data literacy in society. If students are exposed to data literacy education when they're young, such as when they're in grade school, they may be also inspired to pursue further education and data, and potentially careers in science, technology, engineering and math. For STEM, government support is also crucial for educating the public by funding data literacy and data Awareness programs, and promoting data literacy as a key competency. Corporate partnership and all these efforts can raise awareness and provide access to interesting data."
# # #
About INFORMS
INFORMS advances and promotes the science and technology of decision making to save lives, save money, and solve problems. As the largest association for the decision and data sciences, INFORMS members support organizations and governments at all levels as they work to transform data into information, and information into insights that lead to more efficient, effective, equitable and impactful results. INFORMS' 10,000+ members are comprised of a diverse and robust international community of practitioners, researchers, educators, and students from a variety of fields.
Contact:
Ashley Smith
443-757-3578
Subscribe and stay up to date on the latest from INFORMS.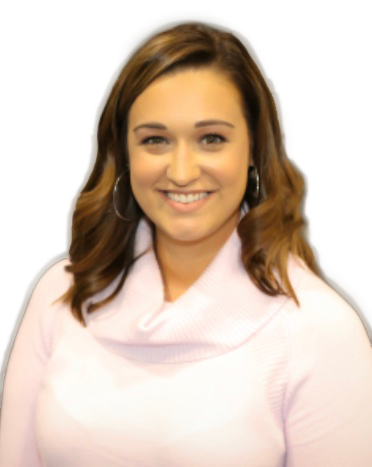 Media Contact
Ashley Smith
Public Affairs Coordinator
INFORMS
Catonsville, MD
asmith@informs.org
443-757-3578
See all Releases
<! -- module news-item -->