2017 INFORMS Franz Edelman Award finalists selected from leading analytics teams around the world
Share:
Finalist contributions include innovations in the transportation, health, and manufacturing industries
CATONSVILLE, MD, December 20, 2016 – INFORMS, the leading international association for professionals in operations research and analytics, has selected six finalists for the 46th annual Franz Edelman Award for Achievements in Operations Research and Management Science, the world's most prestigious award for achievement in the practice of analytics and O.R.
For more than four decades, winners of the Edelman Award have been recognized for transforming how we approach some of the world's most complex problems. This year's finalists are no exception, with revolutionary contributions to the healthcare, transportation, manufacturing, mining and revenue management industries. To date, the finalists for the Edelman Award have contributed to a cumulative impact of over $240 billion.
The finalists for the 2017 Edelman Award are:
The American Red Cross, in partnership with researchers from the Georgia Institute of Technology, have developed a blood collection model to increase the amount of whole blood that can be processed into the blood product cryoprecipitate (cryo). Cryo plays a critical role in clotting and controlling hemorrhaging, and is often used in the treatment of massive trauma and major diseases, including metastasized cancers, cardiac diseases, hepatic failures, and organ transplants. After reviewing blood collecting and processing schedules, collection locations, and other factors, the researchers developed a mathematical model and analysis that led to a Decision Support Tool (DST) implemented by the Red Cross Southern Region. The implementation of the DST led to an increase in the number of whole blood units satisfying the tight collection to process completion time constraint for cryo production (capacity expansion). In particular, during the fourth quarter of 2016, the Red Cross Southern Region was able to process about 1000 more units of cryo per month (an increase of 20 percent) at a slightly lower collection cost (cost avoidance), resulting in an approximately 40 percent reduction in the per unit collection cost for cryo. This DST has been presented at the national level at the Red Cross, and plans are in place to extend the implementation of the DST to the 11 other Red Cross cryo processing facilities in the future.
Barco, a global technology company that manufactures products for the entertainment, healthcare, and enterprise markets, partnered with researchers from the IESEG School of Management in France and the University KU Leuven and Vlerick Business School in Belgium to support the assessment and development of product platforms for the company's production and development of high-tech screens used in medical devices. Rapid advances in technology, unique customer requests, and growing competition had quickly expanded Barco's portfolio in this area, which in turn led to increased complexity, higher inventory costs and longer production time frames. The researchers created a mathematical optimization model that enabled Barco to easily assess the number of platforms to develop and which products should be included in each platform, and ultimately develop multi-functional product platforms that reduced product development time by 46 percent and increased on-time customer deliveries by 8 percent.
BHP Billiton, one of the world's largest producers of major commodities including iron ore, coal, and other metals and minerals, partnered with AMEC Foster Wheeler to prepare the company to expand into the production of bulk fertilizer commodities. The project sought to create a model that incorporated every component of mining, hoisting, and ore processing, while decreasing capital and operating expenses, and increasing production capacity. The Detailed Integrated Capacity Estimate (DICE) model, not commonly used in mining projects of this nature, is a comprehensive simulation model that delivers a significant production capacity increase without increasing capital expenditure. This new model employs multiple operations research techniques to provide an unprecedented combination of complexity, granularity, and scalability. By incorporating DICE into the execution and management of this new mining project, BHP Billiton has increased the project's overall net present value by more than $100 million.
General Electric (GE) partnered with Norfolk Southern (NS) Railroad to create and implement an algorithm to dispatch thousands of trains in real time, increase their average speed, and realize annual savings in the hundreds of millions. NS Railroad, one of the seven Class I railroads in North America, handles a range of rail traffic that includes intermodal, automobile transport, manifest freight, and passenger, all with unique priorities and scheduling requirements. Previously, the dispatch for each geographic area was managed manually from regional dispatch centers, and did not consider an encompassing view of the entire rail network. The algorithm developed by the GE researchers incorporated data on the properties of the rail networks (track blocks, speed restrictions, height and weight restrictions, etc.), data on the trains (schedules, operating costs, train characteristics etc.), as well as additional activities associated with train dispatching, such as crew changes and inspections. In doing so, they were able to create a near optimal system to manage all train dispatch, increase the average speed of trains by two miles per hour, and save NS Railroad around $400 million each year.
Holiday Retirement, the largest private owner and operator of independent senior living communities in the U.S., with more than 300 facilities and $1 billion in annual revenue, partnered with Prorize LLC to revise its outdated pricing model, replacing it with a new revenue management system that would increase revenue and improve customer satisfaction. Previously, an inconsistent pricing structure resulted in frequent price negotiations between corporate and local staff, and between local staff and customers, which led to revenue loss and a negative customer experience. By applying an innovative revenue management system, traditionally used in travel and hospitality industries, Holiday Retirement has consistently experienced a 10 percent revenue increase in new leases since the new system was fully deployed in 2014.
To create and implement a delivery program in New York City that is both sustainable and business friendly, the New York City Department of Transportation, in conjunction with researchers from Rensselaer Polytechnic Institute's VREF Center of Excellence for Sustainable Urban Freight Systems, developed the Off Hours Delivery (OHD) Project. This project, which began in 2002 to transform urban freight policy by transitioning delivery times to the off-hours of 7pm-6am when New York City streets are less congested, is currently in use by more than 400 establishments and is being implemented internationally. The implementation of this project benefited from collaborative research conducted with colleagues at New York University and Princeton University. By incorporating a range of operations research and management science techniques, including routing models, traffic simulation, decision theory, and statistical interference, the project has increased safety by reducing the potential for pedestrian-freight vehicle conflicts, decreased "last mile" delivery costs by 35 percent, and reduced vehicle emissions by 50-60 percent.
Previous winners of the Franz Edelman Award include UPS, IBM, Syngenta, The U.S. Centers for Disease Control and Prevention, Memorial Sloan Kettering Cancer Center, Hewlett-Packard, General Motors, among others. The 2017 Edelman Award will be presented at the INFORMS Conference on Business Analytics and Operations Research in Las Vegas on April 2-4.
For more information on the Franz Edelman award, watch https://www.youtube.com/watch?v=lq0B6wnAbk0&feature=youtu.be.
About INFORMS
With more than 12,000 members from around the globe, INFORMS is the leading international association for professionals in operations research and analytics.
INFORMS promotes best practices and advances in operations research, management science, and analytics to improve operational processes, decision-making, and outcomes through an array of highly-cited publications, conferences, competitions, networking communities, and professional development services. Visit www.informs.org or @informs.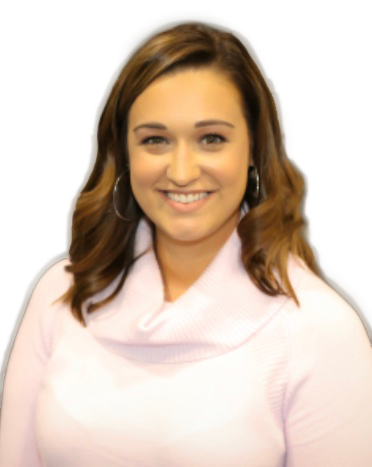 Media Contact
Ashley Smith
Public Affairs Coordinator
INFORMS
Catonsville, MD
asmith@informs.org
443-757-3578
See all Releases
<! -- module news-item -->