World's Best Analytics Teams Compete to Win INFORMS Edelman Award in Operations Research
Share:
SAN ANTONIO, TX, January 17, 2013 – The Institute for Operations Research and the Management Sciences (INFORMS®) has announced the six finalist organizations that will compete for the 2013 Franz Edelman Award for Achievement in Operations Research and the Management Sciences, a prize for excellence in advanced analytics, that will take place in San Antonio, Texas next spring.
The 2013 Franz Edelman Award finalists, who were named by CPMS, the association's special interest group for operations research and analytics practitioners, are:
This is the 41st anniversary of the prestigious competition, which was first awarded to a team from the Pillsbury Corporation, now a brand of General Mills, in 1972. The winner will be announced at a special awards banquet on April 8, 2013 during the INFORMS Conference on Business Analytics & Operations Research. The conference takes place at the Grand Hyatt San Antonio in San Antonio, Texas from April 7-9.
Every year, the Franz Edelman competition recognizes outstanding examples of operations research-based projects that transform companies, entire industries, and people's lives. Operations research uses advanced analytical methods to help make better decisions and is a disciplined way by which management can improve organizational performance in a wide variety of situations and in nearly every type of public and private organization.
The top finalist receives a $10,000 honorarium. Past Franz Edelman winners include 2012 winner TNT Express; HP; MISO, the Midwest energy group; and Memorial Sloan-Kettering Cancer Center.
Summaries of the 2013 Edelman Finalist Entries are below:
Baosteel, "Operations Research Transforms Baosteel's Operations." Baosteel is China's largest and the world's third largest steel company. In the last six years, Baosteel worked with a team of operations researchers from three countries (China, US, and the UK) to transform its in-plant production and logistics operations in four key areas of its entire steel production process. The team developed a set of novel optimization algorithms and tailored heuristics and implemented several decision support systems (DSSs) to replace Baosteel's rule- and experience-based manual planning approaches. The DSSs have significantly reduced Baosteel's production, inventory, and energy consumption costs, increased revenue, and improved product quality. More importantly, this project has brought modern scientific management methods to Baosteel and changed its planning and management culture through the use of advanced O.R.-based computerized systems.
Chevron, "Optimizing Chevron's Refineries." Chevron, one of the world's leading integrated energy companies, has developed a tool that is used in all its company-owned refineries that allows them to maximize the value of their feed purchase and product sales decisions. In addition, it optimizes how they run their refineries and guides their capital project work. This application of operations research, in conjunction with efficient work processes, generates significant value to Chevron and its customers.
Dell, "Dell's Retail Transformation through Analytics." Dell is a very different company today than it was a few years ago. Dell Enterprise Solutions and Services now represent one-third of the company's revenue and half of its gross margin. Dell is innovating and investing to expand its enterprise capabilities and industry-leading solutions to help customers achieve results faster and create a competitive advantage. More than 95 percent of Fortune 500 companies rely on Dell for IT solutions and services. Dell ventured into the indirect and non-customizable channels in 2007 to address changing market conditions and growing competition. Dell's channel transformation has helped it serve a variety of customers across the globe. This would not have been possible by relying only on the direct-to-customer model. Channel execution was supported by multiple cross-functional initiatives driven by the company's Analytics Center of Excellence (CoE). Initiatives such as demand sensing/shaping, configuration optimizer, marketing vehicle attribution, and media mix modeling have helped various functions within Dell to transform the way business is done. The impact of these initiatives has been realized by various stakeholders, including channel partners. Dell's nomination recognizes the application of operations research and advanced analytics to help Dell's foray and profitable growth in multiple sales channels.
Delta Commissioner of Holland, "'Economically Efficient Flood Standards to Protect the Netherlands against Flooding." Flood protection is vital for the Netherlands. The second Delta Committee recommended increasing all protection standards by at least a factor of ten. Using operations research techniques, the team showed that it is efficient to limit increased standards to only three critical regions. These results, accepted as a basis for policy by the State Secretary, led to €7.8 billion less investment costs.
Kroger, "Simulation and Optimization Improves Pharmacy Inventory Management at the Kroger Co." The Kroger Co. aspired to improve the inventory at the company's more than 1,950 pharmacy locations. The operations research team, working with the business teams, designed a transparent simulation and optimization model for pharmacy inventory management. The system enabled the company to reduce out-of-stocks by 1.5 million prescriptions, lowered inventory by more than $100million, and yielded additional revenue of more than $70 million since Oct 2011. This intuitive and effective inventory system instantly won support from Kroger's C-level executives and significantly contributed to the growth of O.R. at Kroger.
McKesson, "A Holistic Supply Chain Sustainability Management Solution." McKesson is America's oldest and largest healthcare services company helping its customers achieve better health. IBM Research developed an innovative software solution (SCSM) for McKesson to optimize its end-to-end pharmaceutical supply chain policies. Through its integrated OR models, SCSM optimizes the distribution network, supply flow, inventory, and transportation policies; quantifies the impacts of changes on financial, operational, and environmental metrics. This model was the first to show profitability by product category for the different supply chains used by McKesson. It provided new insights into the supply chain's profitability that have been incorporated into other pricing models. The modeling work presented a roadmap of projects with quantified opportunities, including a new Air Freight supply chain, and provided new insights that have been critical to McKesson's improved performance as an industry leader. As important as the modeling work has been, the new structured data supporting the model has provided a rich basis for additional improvement projects. Since this effort began in 2009 McKesson Pharmaceutical division has reduced its committed capital by over $1 Billion.
Additional information about the Edelman Competition can be found online at http://www.informs.org/Sites/Getting-Started-With-Analytics/The-Edelman-Award.
About INFORMS
The Institute for Operations Research and the Management Sciences (INFORMS®) is the leading professional association for professionals in advanced analytics. INFORMS is an international scientific society with 10,000 members, including Nobel Prize laureates, dedicated to applying scientific methods to help improve decision-making, management, and operations. Members of INFORMS work in business, government, and academia. They are represented in fields as diverse as airlines, health care, law enforcement, the military, financial engineering, and telecommunications. INFORMS serves the scientific and professional needs of operations research analysts, experts in analytics, consultants, scientists, students, educators, and managers, as well as their institutions, by publishing a variety of journals that describe the latest research in operations research. Further information about INFORMS, analytics, and operations research is at www.informs.org.
###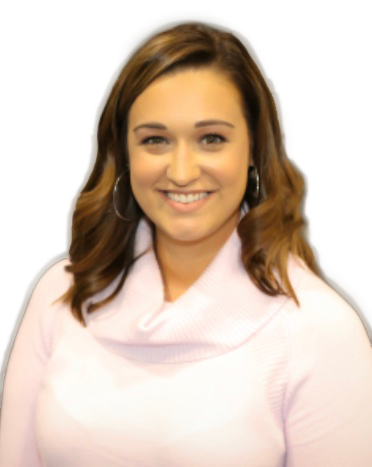 Media Contact
Ashley Smith
Public Affairs Coordinator
INFORMS
Catonsville, MD
asmith@informs.org
443-757-3578
See all Releases
<! -- module news-item -->