Premier Analytics and O.R. Competition Showcases Significant Business and Economic Impacts around the Globe
Finalist contributions include innovations in cancer radiotherapy efficiency, unmanned warehouse technology, e-commerce delivery, mining efficiency and its impact to chemical facilities, scheduling and production at manufacturing plants, and food assistance amid emergency responses.
CATONSVILLE, MD, January 14, 2021 – INFORMS, the leading international association for operations research and analytics professionals, has selected six finalists for the 50th annual Franz Edelman Award for Achievement in Advanced Analytics, Operations Research and Management Science, the world's most prestigious award for achievement in the practice of analytics and operations research (O.R.).
For more than four decades, winners of the Edelman Award have been credited with transforming how we approach some of the world's most complex problems. This year's finalists are showing revolutionary contributions in cancer radiotherapy efficiency, unmanned warehouse technology, e-commerce delivery, mining efficiency and the impact to chemical facilities, scheduling and production at manufacturing plants, and food assistance amid emergency responses. The impact of their work is undoubtedly saving lives, saving money and solving problems. Finalists for the Edelman Award have contributed to a cumulative impact of more than $302 billion since the award's inception.
The finalists for the 2021 Edelman Award include the following:
Alibaba. A pioneering retail model enables the delivery of Alibaba's e-commerce and grocery products through its logistics networks to customers in 30 minutes to two hours, from the time their order was placed. A vehicle routing algorithm was designed to optimize warehouse order picking operations and delivery routes. The algorithms are built on large neighborhood searches and deep reinforcement learning and can achieve 80%-90% optimal performance under tight computational time limitations.
JD.com. The company pioneered same-day delivery as a standard service in China's B2C e-commerce sector 10 years ago. To balance the urgent need to meet growing demands while maintaining high-quality logistics services, JD.com builds "unmanned warehouses" that use analytics to significantly improve warehouse operating efficiency by as much as five times. It also reduces the average storage cost by 50% and has led to an estimated hundreds of millions of dollars in savings. The agility of such unmanned warehouses not only makes it possible for JD.com to handle 10 times the normal volume of orders during peak sales seasons, but also helped the company quickly respond to COVID-19 and ensure the rapid recovery of production capabilities.
Lenovo. Lenovo's in-house manufacturing facilities are foundational to its leadership position in the PC, smartphone and data center industries. As the world becomes faster, more demanding and more competitive, it is imperative to run these facilities more efficiently even when faced with increased complexity and an ever-growing product portfolio. Through the integration of deep reinforcement learning with operational research, Lenovo's revolutionary AI-enabled production planning and scheduling system has significantly improved utilization and customer fulfillment rates while simultaneously increasing production volumes. Since the deployment of this innovative deep learning system, production efficiency has increased by 18% in Lenovo's largest PC factory leading to higher profitability and improved customer experience.
Memorial Sloan Kettering. Every year there are roughly 18 million new cancer cases, and about half are treated with radiotherapy. A successful treatment requires customization of penetrating radiation beams to kill cancerous cells without harming normal tissue and healthy organs. Memorial Sloan Kettering Cancer Center has developed and applied advanced optimization tools (e.g., hierarchical constrained optimization, convex approximation, Lagrangian multipliers) resulting in a greatly improved radiotherapy treatment planning process. These automated techniques have provided treatments for more than 3,000 patients to date and are expected to ultimately impact patient care more broadly, including in resource-constrained countries. This streamlined, efficient workflow has resulted in a higher quality of patient care for numerous patients in severe pain and in urgent need of treatment.
OCP. OCP is the largest phosphate processing and exporting group in the world and a global leading company in the fertilizer industry. In collaboration with Dynamic Ideas, OCP uses optimization models to enhance production, marketing and logistical processes: from the mines; to physical treatments; to chemical facilities; to inventory facilities; and at the port to facilitate global distribution. In 2020, these tools were responsible for incremental annual profits of ~$400 million. This focus on optimization has led to innovation and entrepreneurship becoming central to OCP's culture. It has established new analytics-based decision-making processes and the development of a new university in Morocco, Mohammed VI Polytechnic University (UM6P), at which analytics plays a central role.
The United Nations World Food Programme (WFP). The world's leading humanitarian organization, and 2020 Nobel Peace Prize Laureate, is saving and changing lives by delivering food assistance in emergencies and working with communities to improve nutrition and build resilience. In 2020, WFP assisted nearly 100 million people across 88 countries. Analytics has underpinned WFP's management of its vast and complex humanitarian operations, helping it reach more people, respond faster in emergencies, and realize significant savings that are used to improve lives and empower communities.
About the Franz Edelman Award
First awarded in 1972, the prize is named in honor of Franz Edelman, who founded the Operations Research division within RCA, one of the first corporations to embed operations research as a business imperative. Previous winners of the Franz Edelman Award include the 2020 winner, Intel, as well as Louisville Metropolitan Sewer District (MSD), Federal Communications Commission (FCC), Holiday Retirement, UPS, IBM, Syngenta, The U.S. Centers for Disease Control and Prevention, Memorial Sloan Kettering Cancer Center, Hewlett-Packard and General Motors, among others. The 2021 Edelman Award will be presented at the INFORMS Conference on Business Analytics and Operations Research held virtually on April 12-14. For more information on the Franz Edelman Award, visit https://www.informs.org/Recognizing-Excellence/2020-Edelman-Award.
About INFORMS
With more than 12,000 members from around the world, INFORMS is the largest international association of operations research (O.R.) and analytics professionals and students. INFORMS provides unique networking and learning opportunities for individuals and organizations to better understand and use O.R. and analytics tools and methods to save lives, save money and solve problems.
###
Contact:
Ashley Smith
443-757-3578
asmith@informs.org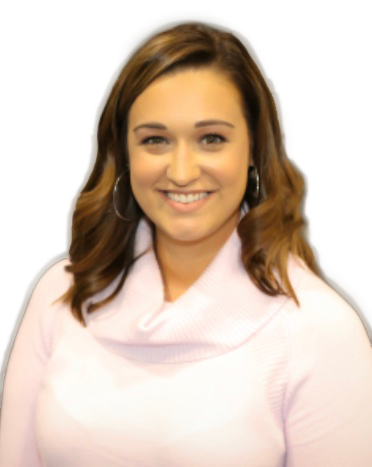 Media Contact
Ashley Smith
Public Affairs Coordinator
INFORMS
Catonsville, MD
asmith@informs.org
443-757-3578
See all Releases
<! -- module news-item -->