Finalist contributions include software bidding system, rideshare matching application, e-retailer optimization technology, retail truck routing and load planning, delivery order dispatching and streaming service traffic allocation.
BALTIMORE, MD, January 17, 2023 – INFORMS, the largest association for the decision and data sciences, has selected six finalists for the annual Franz Edelman Award for Achievement in Advanced Analytics, Operations Research and Management Science, the world's most prestigious award for achievement in the practice of analytics and operations research (O.R.).
For more than four decades, winners of the Edelman Award have been credited with transforming how we approach some of the world's most complex problems. This year's finalists show revolutionary contributions in software bidding systems, rideshare matching applications, e-retailer optimization technology, retail truck routing and load planning, delivery order dispatching and streaming service traffic allocation – proving the impact of their work can save lives, save money and solve problems. Finalists for the Edelman Award have contributed to a cumulative impact of more than $363 billion since the award's inception and countless other nonmonetary benefits.
The finalists for the 2023 Edelman Award include:
DHL Supply Chain. A new software system, "The Transport Network Optimizer," has been developed with The Ohio State University Department of Integrated Systems Engineering that supports bidding on projects and positioning. It solves large-scale routing and is saving more than $98.6 million/year with a total past savings of $116.5 million.
Huawei Cloud. To minimize bandwidth cost while ensuring high-quality B2B live-streaming services in 60 countries, Huawei Cloud developed the GSCO system, integrating forecasting, network planning and sequential offline-online traffic allocation. GSCO has helped reduce 30% in bandwidth cost, or $49.6 million, while supporting a tenfold increase in traffic volume within two years.
JD.com, Inc. China's leading e-retailer operates a vast in-house logistics network of approximately 1,400 warehouses. They have developed three novel technologies: end-to-end optimization, intelligent risk management and C2M (consumer-to-manufacturer). These technologies facilitate JD.com to achieve three levels of superior performances, including daily operational excellence, resiliency under disruption and value creation for the ecosystem.
Lyft, Inc. During the height of the COVID-19 pandemic, Lyft changed the algorithm that matches passengers and drivers. The new approach uses online reinforcement learning to constantly self-improve, allowing drivers to serve millions of additional rides each year. The innovation benefited drivers, passengers and the platform, and generated more than $30 million in incremental annual revenue.
Meituan. As a tech-driven retail company, they have a strategic focus on "Retail + Technology." Every day, more than 60 million on-demand orders are delivered through its leading minute-level delivery network. This relies on assigning massive orders to appropriate couriers in seconds. An intelligent dispatch system is built to continuously improve the assignment quality for couriers and consumers.
Walmart. The world's leading retailer used advanced optimization models to build a transformation roadmap for long-term supply chain capital investments as well as an application supporting daily decisions of truck routing and loading. The application avoided 72 million pounds of CO2 and resulted in a savings of $75 million during fiscal year 2023.
About the Franz Edelman Award
First awarded in 1972, the prize is named in honor of Franz Edelman, who founded the Operations Research division within RCA, one of the first corporations to embed operations research as a business imperative. Previous winners of the Franz Edelman Award include Government of Chile (2022 winner), U.N. World Food Programme (2021 winner), Intel (2020 winner) and Louisville Metropolitan Sewer District (MSD) (2019 winner), as well as Federal Communications Commission (FCC), Holiday Retirement, UPS, IBM, Syngenta, U.S. Centers for Disease Control and Prevention, Memorial Sloan Kettering Cancer Center, Hewlett-Packard and General Motors, among others. The 2023 Edelman Award will be presented at the INFORMS Conference on Business Analytics and Operations Research in Aurora, Colorado, on April 16-18. For more information on the Franz Edelman Award, visit https://www.informs.org/Recognizing-Excellence/2023-Edelman-Award.
About INFORMS
INFORMS advances and promotes the science and technology of decision-making to save lives, save money and solve problems. As the largest association for the decision and data sciences, INFORMS members support organizations and governments at all levels as they work to transform data into information, and information into insights that lead to more efficient, effective, equitable and impactful results. INFORMS' 10,000+ members are comprised of a diverse and robust international community of practitioners, researchers, educators and students from a variety of fields.
###
Contact:
Ashley Smith
443-757-3578
asmith@informs.org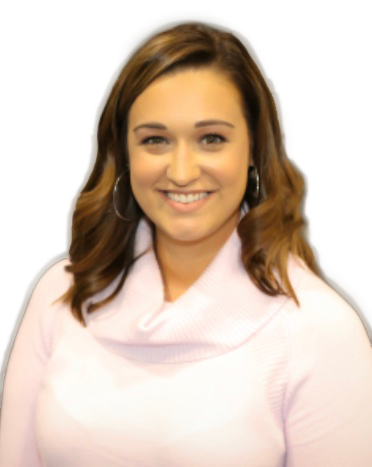 Media Contact
Ashley Smith
Public Affairs Coordinator
INFORMS
Catonsville, MD
asmith@informs.org
443-757-3578
See all Releases
<! -- module news-item -->