PHOENIX, April 27, 2009 – The application of operations research and analytics to streamlining its millions of product configurations allowed HP to win the 2009 Franz Edelman Award for Achievement in Operations Research and the Management Sciences at a banquet in Phoenix tonight.
The Franz Edelman competition attests to the contributions of operations research in the profit and non-profit sectors. Since its inception 38 years ago, cumulative dollar benefits from Edelman finalist projects has reached the $160 billion mark.
HP offers a wide spectrum of innovative products to meet diverse customer needs. Product variety, though, comes with significant operational costs and challenges.

"A large and diverse product portfolio allows companies to serve a vast customer base, but variety like this often brings unneeded complexity to an organization," said Kathy Chou, vice president, Worldwide Commercial Sales, Personal Systems Group, HP – the leader of the team representing HP at the competition. "Armed with the RCO tool, HP has been able to implement significant improvements in the way we manage our product portfolio, resulting in lower costs and higher margins for the company, as well as improved service to our customers."
HP, working with Strategic Management Solutions, developed two powerful operations research-based tools for product variety management that, together, address the diverse needs of its businesses throughout their products' lifecycles. The first is a framework for evaluating the projected complexity-adjusted return on investment (ROI) for each proposed new product prior to its creation using a Complexity ROI Calculator customized for each business. Products that do not meet a threshold ROI level are excluded from the proposed line-up.
Once products have been launched and a sales history is available, HP applies a second OR tool called Revenue Coverage Optimization, or RCO. This tool embodies a breakthrough optimization algorithm to identify a core portfolio of products offering maximum order coverage. The results enable HP businesses to prioritize among products for promotions, improved turnaround time commitments, and rationalization.
Together, RCO and the Complexity ROI Calculators provide HP with systematic processes for evaluating new products, honing existing product portfolios, and ultimately improving operational focus.
These tools have led to hundreds of millions of dollars in bottom line savings for HP, as well as a more streamlined product offering, improved execution, faster delivery performance, lower overhead, and increased customer satisfaction and market share.
The six finalists competing in the 2009 Franz Edelman Award Competition included CSX Transportation; IBM; Marriott International; Norske Skag, a Norwegian newsprint manufacturer; and Zara, the Spanish fast fashion pioneer. More information is here.
Every year, the Franz Edelman competition recognizes outstanding examples of operations research (O.R.)-based projects that have transformed companies, entire industries, and people's lives. O.R. uses advanced analytical methods to help make better decisions.
Past Franz Edelman winners include Netherlands Railways, Memorial Sloan Kettering Cancer Center, Merrill Lynch, Motorola, and IBM. Additional information about the Edelman Competition is here.
About INFORMS
The Institute for Operations Research and the Management Sciences (INFORMS®) is an international scientific society with 10,000 members, including Nobel Prize laureates, dedicated to applying scientific methods to help improve decision-making, management, and operations. Members of INFORMS work in business, government, and academia. They are represented in fields as diverse as airlines, health care, law enforcement, the military, financial engineering, and telecommunications. The INFORMS website is www.informs.org.
###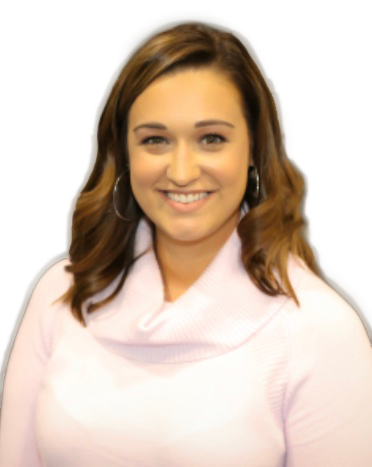 Media Contact
Ashley Smith
Public Affairs Coordinator
INFORMS
Catonsville, MD
asmith@informs.org
443-757-3578
See all Releases
<! -- module news-item -->