INFORMS awards Holiday Retirement its 2017 Edelman Award: The leading award in Analytics and Operations Research
Share:
LAS VEGAS, NV, April 3, 2017 – INFORMS, the leading international association for operations research and analytics professionals, announced it has awarded Holiday Retirement its 2017 Franz Edelman Award for Achievement in Operations Research and the Management Sciences for its use of operations research (O.R.) to improve the pricing model for its more than 300 senior living communities across the country.
With approximately $1 billion in annual revenue, Holiday Retirement is the largest private owner and operator of independent senior living communities in the United States. The company partnered with Prorize LLC, an Atlanta-based revenue management firm that leveraged O.R. to develop its Senior Living Rent OptimizerTM (SLROTM), the first revenue management system in the industry. The SLRO system enables a consistent and proactive pricing process across Holiday, while simultaneously providing optimal pricing recommendations for each unit in every one of their communities.
First awarded in 1972, the Franz Edelman Award recognizes and rewards outstanding contributions of analytics and O.R. in the for-profit and non-profit sectors around the globe. Each year, INFORMS honors finalist teams that have improved organizational efficiency, increased profits, brought better products to consumers, helped foster peace negotiations, and saved lives. Since its inception, the cumulative dollar benefits from Edelman finalist projects have surpassed $240 billion.
"We are thrilled to be presented with the Franz Edelman Award, which recognizes the greatest achievement and most significant impact in operations research and analytics. This is an incredible accomplishment and honor," said Scott Shanaberger, chief operating officer at Holiday Retirement. "This recognition is the realization of the hard work and collaboration of many people at both Holiday and Prorize in harnessing the power of operations research to transform our senior living operations and business model."
Holiday Retirement received the Edelman Award this evening at Analytics 2017 (the 2017 INFORMS Conference on Business Analytics & Operations Research), which was held at Caesars Palace in Las Vegas, Nevada. The annual event drew over 1,000 attendees composed of the leading international professionals in analytics and operations research in the world.
Franz Edelman Award Finalists
In addition to Holiday Retirement, five other organizations were finalists for this year's Franz Edelman Award:
American Red Cross for "Analytics-based Blood Collection Methods"
Barco for "Platform-based Product Development"
BHP Billiton for "Detailed Integrated Capacity Estimate (DICE) Model"
General Electric (GE) for "RailConnect 360"
New York City Department of Transportation for "Off-Hours Delivery (OHD) Program"
Additional information about the INFORMS Franz Edelman Award and Competition can be found at:
https://www.informs.org/About-INFORMS/News-Room/Press-Releases/2017-INFORMS-Franz-Edelman-Award-Finalists-Selected-from-Leading-Analytics-Teams-Around-the-World.
About INFORMS
With more than 12,500 members from around the globe, INFORMS is the leading international association for professionals in operations research and analytics.
INFORMS promotes best practices and advances in operations research, management science, and analytics to improve operational processes, decision making, and outcomes through an array of highly-cited publications, conferences, competitions, networking communities, and professional development services. Visit www.informs.org or @informs.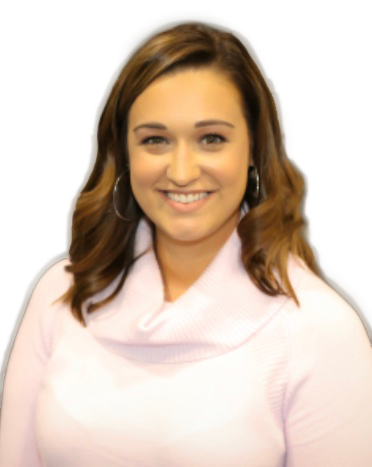 Media Contact
Ashley Smith
Public Affairs Coordinator
INFORMS
Catonsville, MD
asmith@informs.org
443-757-3578
See all Releases
<! -- module news-item -->