BALTIMORE, MD, May 23, 2023 –
EDITOR'S NOTE: Decision Science Digest is a periodic communique highlighting recent peer-reviewed research published by INFORMS, the largest association for the decision and data sciences, across its 17 journals. This issue highlights four press releases based on the findings of new peer-reviewed articles.
Increasing Efficiency in Operating Rooms: How Surgical Tool Optimization Can Save Money (INFORMS journal Operations Research)
The Impact of Data on Tracking Down and Dismantling Human Trafficking Rings (INFORMS Journal on Applied Analytics)
New Research Finds "Looking the Part" Can Get You the Job Online (INFORMS journal Marketing Science)
The Impact of One-Click Online Buying on E-commerce Sales (INFORMS journal Management Science)
Creating Efficiency in the Operating Room: How to Optimize Surgical Instruments and Prevent Re-sterilizing Unused Tools
Roughly 9% of total hospital operating costs are spent on surgical instruments. In a typical surgery, 70%-80% of the instruments that enter the operating room (OR) aren't used, but every reusable instrument that enters an OR must be sterilized again, even if it wasn't used. New research, "Data-Driven Surgical Tray Optimization to Improve Operating Room Efficiency," uses software to automate most of the complex task of reducing unnecessary instruments in operating rooms, using a point-of-use surgical instrument usage platform. Using surgery data from UNC Rex Hospital, the authors show that their approach can handle many surgical tray and instrument combinations. This method would be applicable to large hospitals and healthcare systems in a cost-efficient manner. This solution has been implemented at several other hospitals, leading to several million dollars of savings in sterile processing costs and total instrument repurchase costs. Link to full article.
Using Transit Monitoring to Track Human Trafficking at the Source: Is it Working?
Transit monitoring is a preventive approach to identify possible cases of human trafficking before exploitation while an individual is in transit or before crossing a border. Transit monitoring is often conducted by nongovernmental organizations (NGOs) that train staff to identify and intercept suspicious activity. Love Justice International (LJI) is a well-established NGO that has been conducting transit monitoring for years along the Nepal-India border at multiple monitoring stations. In partnership with LJI, new research develops a system that uses data envelopment analysis (DEA) to help LJI decision-makers evaluate the performance of these stations. Using this model, the paper, "Estimating Effectiveness of Identifying Human Trafficking via Data Envelopment Analysis," identified efficient stations, compared rankings of station performance, and recommended strategies to improve efficiency. This work is essential to cracking down on this illicit activity and saving lives. Link to full article.
Your Profile Picture Could Determine If You Get the Job, New Research Says it's About "Looking the Part"
Changing your profile picture? Think twice. New research finds that freelancers who "look the part" are more likely to be hired in online labor marketplaces. The role of profile pictures in online labor marketplaces goes above and beyond gender and race – accessories, backgrounds and image quality can affect perceptions of job fit and hiring outcomes. The paper, "Look the Part? The Role of Profile Pictures in Online Labor Marketplaces," finds that the effect of profile pictures is stronger when employers have to decide between multiple highly-rated freelancers, suggesting that such appearance-based perceptions might be used to differentiate candidates in highly competitive scenarios. Link to full article.
One-Click Buying is the Way to Go! New Research Reveals More Sales and Better Customer Engagement
New research finds that if e-commerce retailers alter their checkout process to just one click, sales go up as well as consumer engagement. The authors of the paper, "Fewer Clicks, More Purchases," find that adopting one-click buying is effective in increasing customer purchases and does so by making treated customers purchase more items, more often. The impact of adopting one-click buying on customer purchases is economically significant, persistent over time and heterogeneous across customers. Analyzing data of customer activity online and purchases across product categories, the article shows that the increase in purchases is driven by richer engagement through both more visits to the website and more page views. Link to full article.
About INFORMS
INFORMS advances and promotes the science and technology of decision-making to save lives, save money and solve problems. As the largest association for the decision and data sciences, INFORMS members support organizations and governments at all levels as they work to transform data into information, and information into insights that lead to more efficient, effective, equitable and impactful results. INFORMS' 10,000+ members comprise a diverse and robust international community of practitioners, researchers, educators and students from a variety of fields.
###
Contact:
Ashley Smith
443-757-3578
Subscribe and stay up to date on the latest from INFORMS.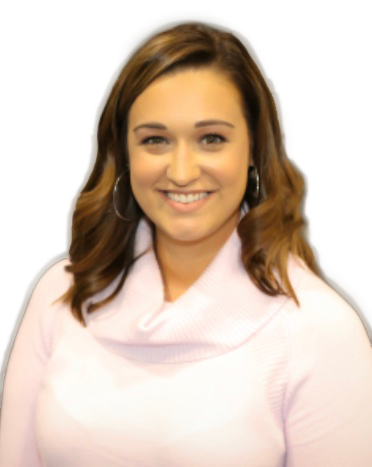 Media Contact
Ashley Smith
Public Affairs Coordinator
INFORMS
Catonsville, MD
asmith@informs.org
443-757-3578
See all Releases
<! -- module news-item -->