Decision Science Digest: May 9, 2022
Share:
BALTIMORE, MD, May 9, 2022 –
EDITOR'S NOTE: Decision Science Digest is a periodic communique highlighting recent peer-reviewed research published by INFORMS, the largest association for the decision and data sciences, across its 17 journals. This issue highlights four press releases based on the findings of new peer-reviewed articles.
The Impact of Peer-to-Peer Marketplaces on Abortion Rates, the Role of Social Implications (INFORMS journal Information Systems Research)
New Research Looks at Inequality as a Factor in Identifying Misinformation (INFORMS journal Management Science)
New Research Helps Answer the Question, Standardize or Customize? Predictions Inform Business on Which One to Choose (INFORMS journal Manufacturing & Service Operations Management)
New Research Finds Lessons in COVID-19 Vaccine Distribution and Waste Data (INFORMS journal Transportation Science)
New Research Looks at How Decision-making Changes as a Result of Social Implications in Peer-to-Peer Marketplaces
New research in the INFORMS journal Information Systems Research looks at the impact of digital multisided platforms and peer-to-peer (P2P) marketplaces on social implications. In the study, "Digital Multisided Platforms and Women's Health: An Empirical Analysis of Peer-to-Peer Lending and Abortion Rates," researchers investigate the effects of P2P lending platforms on local abortion rates. They look at the platform "LendingClub" in different states at different times and find that the entry of "LendingClub" is associated with an increase in the rate at which women choose not to carry a pregnancy to term. The results also show the effects vary based on the characteristics of the local area. The researchers found stronger effects manifesting in more religious areas and areas with lower levels of education. This suggests social frictions in the form of stigma and knowledge asymmetries can influence financial need. Link to full article.
Identifying the Truth. The Role of Inequality in Locating Misinformation
Can you trust what you read? New research in the INFORMS journal Management Science looks at the spread of misinformation in a social network, characterized by unequal access to learning resources. The researchers use social learning to uncover a truth after strategically injecting misinformation into the network to distort the learning process, while a small group throughout the network is given the facts. The study, "Social Inequality and the Spread of Misinformation," gives rise to a natural definition of inequality: privileged communities have unrestricted access to information or the people with information, whereas marginalized communities do not. The researchers find that communities that hoard resources and deny them to the larger population can end up exposing themselves to more misinformation. Conversely, policies that decrease inequality without substantially reducing it can leave society more vulnerable to misinformation. Link to full article.
Standardize or Customize? New Research Weighs the Pros and Cons at Nursing Homes
All service chains decide how unique or standardized their units should be, but it is unclear how this decision affects unit performance outcomes. New research in the INFORMS journal Manufacturing & Service Operations Management looks at standardization strategies in nursing homes and their impact on important operational outcomes. The study, "Service Chains' Operational Strategies: Standardization or Customization? Evidence from the Nursing Home Industry," uses a dataset covering 11 years (2005–2015) of measurements of all nursing homes in the United States. The researchers found that chain-belonging nursing homes that customize service delivery and standardize customer mix relative to the chain norm tend to experience improved financial performance. Also, standardized customer mix tend to experience improved clinical outcome and customized service delivery tend to experience enhanced resident welfare. Link to full article.
What Data Says About Distribution and Waste of COVID-19 Vaccines and Lessons Learned
New research in the INFORMS journal Transportation Science studies the distribution and waste of vaccines during the COVID-19 pandemic to provide a better-informed future pandemic response. The data collection effort includes shipment location data from Jan. 1 to March 31, 2021, with a total of 633,000 records (more will be added as data becomes available). The researchers of the study, "Using COVID-19 Data on Vaccine Shipments and Wastage to Inform Modeling and Decision-Making," found that 76% of doses were shipped to states and territories, 11% to CVS and Walgreens, and the rest shipped to all other vaccine awardees. A significant jump in the number of shipped doses is observed in the third week of February, sustained throughout the study period. They found a higher percentage of Pfizer and Moderna vaccines were wasted. The collected data can serve as a building block for many future studies on large-scale, time-window constrained and capacity-restricted logistical problems. The researchers note the use of daily vaccine distribution data allows researchers to estimate lead times and potentially predict vaccine availability dates at each vaccination site. Across the datasets described in the paper, a complete picture of the supply chain can be obtained, for example, the time between allocation, ordering and shipment; shipment and administration of a vaccine; inventory over time; and some aspects of geographical access. Link to full article.
About INFORMS
INFORMS advances and promotes the science and technology of decision-making to save lives, save money and solve problems. As the largest association for the decision and data sciences, INFORMS members support organizations and governments at all levels as they work to transform data into information, and information into insights that lead to more efficient, effective, equitable and impactful results. INFORMS' 10,000+ members are comprised of a diverse and robust international community of practitioners, researchers, educators and students from a variety of fields.
###
Contact:
Ashley Smith
443-757-3578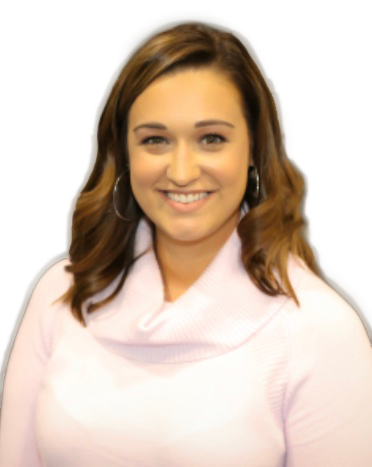 Media Contact
Ashley Smith
Public Affairs Coordinator
INFORMS
Catonsville, MD
asmith@informs.org
443-757-3578
See all Releases
<! -- module news-item -->