New research says "No," but it's not exactly what you think
INFORMS Journal Marketing Science New Study Key Takeaways:
The implementation of mandatory GMO labeling in Vermont did not affect GMO product demand directly, but it increased consumer awareness and sales of non-GMO products before GMO labels were even required.
The legislative process also increased non-GMO product demand in other states that considered but did not implement GMO labeling mandates.
The national GMO labeling law, in effect since 2022, is unlikely to significantly affect consumer behavior due to the preexisting voluntary non-GMO labeling.
BALTIMORE, MD, March 8, 2023 – The U.S. government has mandated disclosure labels on all foods that contain genetically modified organisms (GMOs). Previous studies based on surveys or lab experiments suggested that hypothetical GMO labeling would result in a significant reduction in demand for GMO products, leading to concerns that the recent mandates for GMO labeling could severely hurt GMO product sales.
But a new study, using actual retail-level consumer purchase data, found no such effect.
The study, "GMO and Non-GMO Labeling Effects: Evidence from a Quasi-Natural Experiment," was authored by Aaron Adalja and Jura Liaukonyte, both of Cornell University; Emily Wang of the University of Massachusetts; and Xinrong Zhu of the Imperial College Business School in London.
For context, the Pew Research Center found in 2018 that 49% of U.S. adults believe foods that contain GMO ingredients are less healthy than foods without them. And 88% of consumers have a strong preference for including this information on the label.
With this in mind, the researchers of this study investigated the effects of labeling mandates on GMO and non-GMO foods, focusing on state-level mandatory labeling initiatives in California, Oregon, Washington, Maine, Connecticut, Colorado and Vermont. Of these states, Vermont was the only one that passed and implemented a mandatory GMO food labeling law, allowing the researchers to analyze its impact using actual retail sales data. Their findings showed that the implementation of a mandatory GMO labeling law in Vermont did not affect demand for GMO products. Instead, it increased consumer awareness of GMO-related topics, as well as sales of non-GMO products, even before the GMO labels were in place.
"The most notable finding of our research was that the legislative activity itself heightened consumer awareness about GMO topics and increased adoption of products with voluntary non-GMO labels, even without the implementation of mandates," says Zhu. "We also found that the actual implementation of the mandatory GMO labeling in Vermont had no additional direct effect on demand for GMO or non-GMO products."
The authors examined sales data and consumer awareness of GMO-related topics across the U.S., including states in which GMO labeling mandates were considered but not implemented. They specifically focused on Vermont, where the labeling law was implemented, and compared it to Maine, a neighboring state that passed but did not implement the law.
"We examined consumer behavior toward non-GMO products during the time periods of GMO legislative activity in seven states," says Zhu. "We found that 36% of the increase in non-GMO product adoption could be attributed to increased consumer awareness linked to legislative activity. However, when mandatory GMO labels were introduced, we found no additional effect on GMO product sales. This suggests that consumers who were avoiding GMOs had already been using alternative labels, such as 'Non-GMO Project Verified,' to make their choices. In essence, voluntary non-GMO labels may have already been an effective disclosure mechanism, rendering mandatory GMO labels unnecessary."
About INFORMS and Marketing Science
Marketing Science is a premier peer-reviewed scholarly marketing journal focused on research using quantitative approaches to study all aspects of the interface between consumers and firms. It is published by INFORMS, the leading international association for the decision and data sciences. More information is available at www.informs.org or @informs.
# # #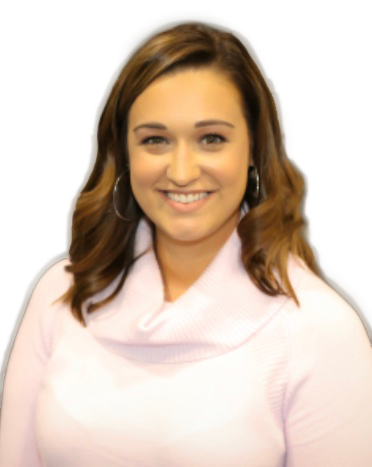 Media Contact
Ashley Smith
Public Affairs Coordinator
INFORMS
Catonsville, MD
asmith@informs.org
443-757-3578
See all Releases
<! -- module news-item -->