INFORMS Announces Senior Staff Restructuring
Share:
CATONSVILLE, MD, August 13, 2021 – INFORMS, the largest association for the decision and data sciences, announced today that several senior staff members have been promoted to its newly established Executive Team.
Effective today, the new Executive Team will be made up of Darda Duncan (formerly director of finance), Jeff Cohen (formerly director of public affairs and marketing), and Gina Lloyd (formerly director of human resources), each of whom is being promoted to new roles:
Darda Duncan is promoted to Chief Financial Officer (CFO) - Responsible for the fiscal management of the association. The CFO has operational oversight and responsibility for financial management, including overall financial strategy, risk management, financial policies, budget, procedures, controls and reporting systems, and financial audit. Darda will continue to manage the finance and customer service teams.
Jeff Cohen is promoted to Chief Strategy and Innovation Officer (CSIO) - Responsible for leading efforts to strengthen, innovate and grow INFORMS' operations, and coordinating activities across all departments to ensure alignment to INFORMS' strategic plan including driving innovative ways to achieve strategic goals. This includes collaborating with key staff, volunteers and stakeholders to devise and implement new surplus-generating programs, products and services (PPS), determining areas of improvement or growth within existing PPSs, managing sales and market research initiatives, and effectively engaging internal and external stakeholders to drive and enhance INFORMS' thought-leadership and brand-related strategic objectives. Jeff will also continue to lead Advocacy, Public Relations and sales.
Gina Lloyd is promoted to Chief Human Resources Officer (CHRO) - Provides visionary and strategic leadership in partnership with the Executive Director and the Executive Team members to achieve INFORMS' goals and responsible human resources management.
Additionally, Mary Leszczynski is promoted to Director of Marketing and will serve on the Leadership Team. Leszczynski previously served as Senior Marketing Manager and Creative Director. She is responsible for the marketing strategies, plans and tactics, performance results, brand guidelines and standards, and integrated design and creative materials.
Finally, I want to acknowledge the other members of the Leadership Team (Mary Magrogan, Nagaraj (Raj) Reddi, Matt Walls, Paulette Bronis, Taryn Butler Lewis, Scharan Johnson) for their steadfast support, hard work, and dedication to INFORMS. The goal is for these new changes to empower them to continue to build upon the great work in their respective functional areas while continuing to serve as partners and leaders in our organization.
About INFORMS
With more than 12,000 members from around the world, INFORMS is the largest international association of operations research (O.R.) and analytics professionals and students. INFORMS provides unique networking and learning opportunities for individuals and organizations to better understand and use O.R. and analytics tools and methods to save lives, save money, and solve problems.
###
Contact:
Ashley Smith
443-757-3578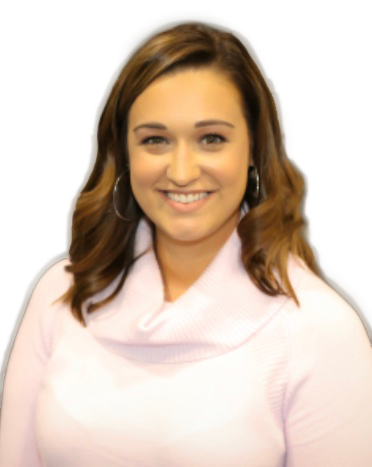 Media Contact
Ashley Smith
Public Affairs Coordinator
INFORMS
Catonsville, MD
asmith@informs.org
443-757-3578
See all Releases
<! -- module news-item -->