Defense Logistics Agency, LMI: World's Best Analytics Teams Compete for INFORMS Franz Edelman Award in Huntington Beach, CA
Share:
Defense Logistics Agency/LMI: Peak and NextGen: Effective Inventory Controls
HUNTINGTON BEACH, CA, April 6, 2015 – The Institute for Operations Research and the Management Sciences (INFORMS®), the leading professional association in advanced analytics, will host six finalist organizations competing for the 2015 INFORMS Franz Edelman Award. The competition takes place on Monday, April 13 during the 2015 INFORMS Conference on Business Analytics & Operations Research, which will be held at the Hyatt Regency Huntington Beach Resort and Spa. The prize is the world's most prestigious recognition for excellence in applying advanced analytics to benefit business and humanitarian outcomes.
LMI and the U.S. Defense Logistics Agency form one of the six finalist teams, with a submission titled, "Peak and Next Gen: Effective Inventory Control for Items with Infrequent or Frequent, Highly Variable Demand."
The consulting firm LMI originally developed its inventory control solution, Peak and NextGen (PNG), to help the Defense Logistics Agency manage logistics items that weren't needed frequently – those with isolated spikes in demand – as well as items with high variability within their demand histories. Such items account for the majority of hardware stocked by the Defense Logistics Agency (DLA). In early research, LMI found that forecasting methods for items with infrequent or highly variable demand—no matter how sophisticated the forecasting model—were leading to bad business outcomes for DLA and its customers in the Armed Services and government agencies. The hardware supply chains were either stocking too many items (an overinvestment of resources) or not enough (an inability to fulfill customer orders). LMI's goal in developing PNG was to help DLA find an approach that would significantly improve business outcomes.
By any standard, DLA – with $38 billion in annual sales, 131,000 customer orders per day, and more than five million stock numbers – is a large business but DLA's business is extremely complex for reasons other than its sheer size and scope. The operating environment for the military is dynamic and unpredictable, and customer demand for items is driven by wars, post-war drawdowns, politics, and congressional budget turbulence. DLA's motivation to find a better method of inventory control was strong, as two segments of its inventory had long suffered from excessive inventory for some items, shortages for others, excessive procurement recommendations (which led to a large number of cancellations by planners), and the overall inefficient use of limited working capital.
PNG entirely changed DLA's approach to inventory management, moving the supply chains away from forecasting entirely to a strategy that focuses more on risk management. The PNG model generates curves that offer a simultaneous three-way tradeoff between customer service, inventory value, and procurement workload.
DLA implemented PNG in January 2013, and the agency is achieving its goals for better customer service and reduced buyer workload with no increase in inventory. Using the PNG tradeoff curves as a reference, DLA can now make a single, integrated stock investment decision that aligns with overall business objectives.
Just two years after implementation, PNG has made considerable progress toward those goals, and the benefits are clearly evident. Material availability increased, which greatly affects weapon system and warfighter readiness. PNG also helped DLA reduce the number of procurement requests by 35 percent (which resulted in an estimated $18 million in labor savings) and lower the number of procurement cancellations by a remarkable 70 percent (which saves $7.5 million in taxpayer money). More impressive is the better use of working capital: PNG narrowed the gap between what DLA spends on inventory and what it sells, resulting in a reduction of $391 million in unused working capital over what the old process would have spent in a single year, 2014. Looking ahead five years, the $7 million cost to develop PNG will yield a $2 billion reduction, all from buying more of what sells and less of what doesn't.
Following the PNG successes at DLA, the Office of the Secretary of Defense (OSD) initiated an inventory improvement plan, including a policy to stop forecasting infrequent and highly variable demand items. OSD is also funding a pilot study to apply PNG to unforecastable reparable items at the Army and Air Force. PNG has applications in other related industries, such as automotive and commercial aircraft, high tech and electronics, and service and aftermarket parts suppliers.
This year's finalists are:
Additional information about the INFORMS Franz Edelman Award and Competition can be found online at https://www.informs.org/About-INFORMS/News-Room/Press-Releases/2015-Edelman-Finalists.
About INFORMS
INFORMS is the leading international association for professionals in analytics and operations research (O.R.). INFORMS advances research, and develops and promotes best practices in analytics and O.R. through collaboration, knowledge sharing, and professional development. INFORMS helps business, government, and other organization professionals make better decisions to drive value to their organizations and society. Our certification program (CAP®), highly cited publications, educational meetings and conferences, continuing education, industry and process-focused networking communities, competitions, and recognition provide professionals with the knowledge and connections they need to achieve ever greater value for their organizations. Further information about INFORMS, analytics, and operations research is at www.informs.org or @informs.
###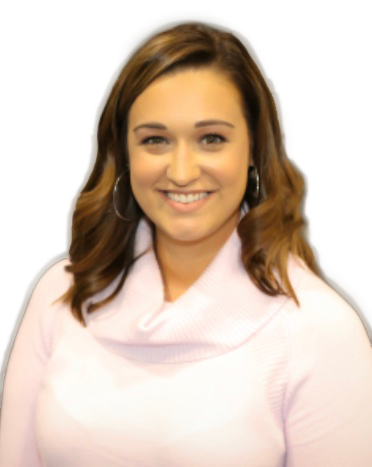 Media Contact
Ashley Smith
Public Affairs Coordinator
INFORMS
Catonsville, MD
asmith@informs.org
443-757-3578
See all Releases
<! -- module news-item -->