BOSTON, MA, April 1, 2014 – The Institute for Operations Research and the Management Sciences (INFORMS®) today announced the award of its annual INFORMS Prize to Mayo Clinic, the innovative healthcare organization that has used analytics throughout its organization to provide economical, quality services in an era of ballooning medical costs.
The ceremony took place yesterday at the 2014 INFORMS Conference on Business Analytics and Operations Research at the Westin Boston Waterfront.
"Operations research is deeply rooted in Mayo Clinic's culture," says Mayo Clinic President & CEO John Noseworthy, M.D. "These disciplines help us improve patient outcomes and experience while controlling rising health care costs, one of the biggest financial challenges facing our country today."
INFORMS, a professional society for specialists in operations research and analytics, recognizes just one outstanding organization with this prize every year. By awarding the 2014 INFORMS Prize to the Mayo Clinic, INFORMS brings awareness to the outstanding, system-wide use of analytics and operations research (O.R.) in every facet of the healthcare organization.
Mayo Clinic's century-long history of using systems thinking, analytics and O.R. traces its roots back to Dr. Henry Plummer, who developed the first integrated, paper medical record as a platform to organize and share patient information within a group practice of medicine. This served as the foundation of Mayo Clinic's culture of applying engineering and O.R. principles.
Mayo Clinic continues to make significant investments to ensure a sophisticated advanced analytics and O.R. infrastructure. With more than 500 practitioners of O.R. and analytics, Mayo Clinic is able to continually leverage analytical methods to enhance strategic planning, care process redesign, patient experience, inventory management, and project management – leading to important patient benefits as well as financial savings.
Examples include optimization models for patient scheduling; queuing theory for effectively transporting patient; systems dynamics for strategic capital allocation planning; simulation modeling to redesign pharmacies that reduce patient waiting; and discrete event simulation models for blood management.
In addition to applying advanced analytics and O.R. to its business, Mayo Clinic has made significant strides to educate staff and disseminate what they've learned.
Mayo Clinic's leadership recognizes analytics and engineering as key contributors to the organization's sustained excellence, market differentiation, and superior customer experience. Looking to the future, senior leaders consider these disciplines to be vital in addressing the formidable challenges in healthcare today and tomorrow.
The Institute for Operations Research and the Management Sciences annually awards the INFORMS Prize for effective integration of operations research into organizational decision making. The award is given to an organization like the Mayo Clinic that has repeatedly applied the principles of O.R. in pioneering, varied, novel, and lasting ways.
Past recipients of the award include Intel, UPS, HP, IBM, Ford, Procter & Gamble, and GE Research.
More information about the INFORMS Prize is here.
Analytics is the scientific process of transforming data into insight for making better decisions. It is closely allied with operations research, the application of advanced analytical methods to help make better decisions.
About INFORMS
INFORMS is the leading international association for professionals in analytics and operations research (O.R.). INFORMS advances research, and develops and promotes best practices in analytics and O.R. through collaboration, knowledge sharing, and professional development. INFORMS helps business, government, and other organization professionals make better decisions to drive value to their organizations and society. Our certification program (CAP®), highly cited publications, educational meetings and conferences, continuing education, industry and process focused networking communities, competitions, and recognition provide professionals with the knowledge and connections they need to achieve ever greater value for their organizations. Further information about INFORMS can be found online at www.informs.org or @informs.
###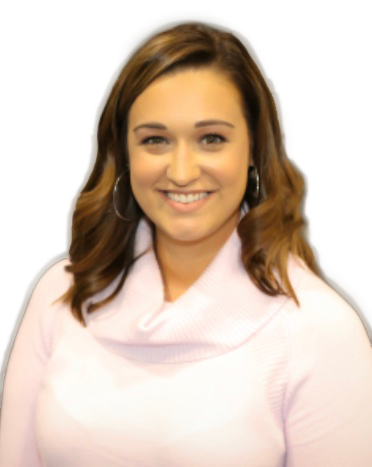 Media Contact
Ashley Smith
Public Affairs Coordinator
INFORMS
Catonsville, MD
asmith@informs.org
443-757-3578
See all Releases
<! -- module news-item -->