ENTEGA Research Team Wins INFORMS 2013-2014 Gary Lilien ISMS-MSI Practice Prize Award
Share:
L-R: Ju-Young Kim, Ana-Marija Ozimec, Martin Natter and Prof. Gary Lilien
---
BOSTON, April 4, 2014 - The Institute for Operations Research and the Management Sciences (INFORMS) today announced that the 2013-2014 Gary L. Lilien ISMS-MSI Practice Prize was awarded to Martin Natter and Ju-Young Kim, Goethe University Frankfurt, Germany and Ana-Marija Ozimec, ENTEGA GmbH & Co. KG, Germany for their work "ECO: Entega's Profitable New Customer Acquisition on Online Price Comparison Sites."
The award competition and the award ceremony took place April 1 at the INFORMS Conference on Business Analytics and Operations Research at the Westin Waterfront Hotel in Boston. The conference, with well over 800 attendees, highlights the best global developments and applications of analytics in all phases of business.
The Entega team, one of three finalist teams that presented its work at the conference, addressed the challenge in the German electricity market, where market liberalization has led to more than 1,150 competitors. The team members described a pricing approach that deals with this highly competitive market situation. The approach integrates different available data sources such as price comparison site data, regional transaction or cost data to optimize sales and profit targets. The tool, ECO (Electricity Contract Optimization) sets regionally varying one-time bonuses to attract new customers on price comparison sites. The team reported (and Entega's CEO confirmed) a more than a 30% decrease in selling costs compared to their current approach. In addition, ECO is linked directly the system that display's ECO's region and segment-specific offers, providing a direct link from the analysis to its implementation.
"This work—as well as that of the other finalists--represents the finest of what marketing scientists have to offer practitioners. Each finalist used advanced marketing science modeling approaches to help the client organization improve its profits and performance substantially" said INFORMS Practice Prize Committee Chair P.K. Kannan, the Ralph J. Tyser Professor of Marketing Science, University of Maryland.
The other finalists were:
"Implementing Integrated Marketing Science Modeling at a Non-Profit Organization: Balancing Multiple Business Objectives at Georgia Aquarium" by V. Kumar (VK), Regents' Professor of Marketing; Amalesh Sharma, Doctoral Student in Marketing; Naveen Donthu, Professor and Chair, Dept. of Marketing; Georgia State University; and Carey Rountree, Senior Vice President, Sales & Marketing, Georgia Aquarium. The Georgia aquarium team described their marketing science approach to increase revenue without raising ticket prices. The goal is to increase attendance without compromising customer satisfaction and to make more effective media investments without increasing spending.
"This Time with Feeling – Kmart Australia" by Ken Roberts, Founder & CEO, Forethought Research. John Roberts, Professor of Marketing, University of New South Wales and the London Business School; Rohan Raghavan, Senior Analyst, Forethought Research; and Peter Danaher, Professor of Marketing & Economics, Monash University. The Kmart team described an innovative approach to measure customer emotions and determine their role in store choice. Their approach allowed Kmart to design and then assess television commercial content prior to campaign launch, allowing the firm to grow earnings and capture increased market share despite strong competitive response.
Along with Prof. Kannan, the judges for the competition were Professor Doug Bowman, Emory University; Andy Chang, UPS; Professor Preyas Desai, Duke University and Editor-in-Chief ofMarketing Science; Professor Manfred Krafft, University of Munster; and Professor Kannan Srinivasan, Carnegie-Mellon University and ISMS President. The judges selected the three finalists from amongst 12 excellent entries.
Established in 2003, the Gary Lilien ISMS-MSI Practice Prize is awarded for an outstanding implementation of marketing science concepts and methods. The methodology used must be sound and appropriate to the problem and organization, and the work should have had significant, verifiable and, preferably quantitative impact on the performance of the client organization.
In addition to the INFORMS Society for Marketing Science and the Marketing Science Institute, the Gary Lilien ISMS-MSI Practice Prize is co-sponsored by the European Marketing Academy European Marketing Academy and the INFORMS journal Marketing Science. The finalists will be presenting their work at special sessions at the upcoming European Marketing Academy conference in Valencia, Spain, June 4-6 and the Marketing Science Conference at Emory University in Atlanta, GA, June 12-14.
Papers and reports on these marketing science implementations will appear in a forthcoming issue of Marketing Science. Videos of these presentations and of past finalists and winners are available at http://techtv.mit.edu/collections/isms.
About INFORMS
INFORMS is the leading international association for professionals in analytics and operations research (O.R.). INFORMS advances research, and develops and promotes best practices in analytics and O.R. through collaboration, knowledge sharing, and professional development. INFORMS helps business, government, and other organization professionals make better decisions to drive value to their organizations and society. Our certification program (CAP®), highly cited publications, educational meetings and conferences, continuing education, industry and process focused networking communities, competitions, and recognition provide professionals with the knowledge and connections they need to achieve ever greater value for their organizations. The INFORMS Society for Marketing Science (ISMS), a subdivision of INFORMS, is a leader in fostering the development, dissemination, and implementation of knowledge, basic and applied research, and science and technologies that improve the understanding and practice of marketing. Further information about INFORMS, analytics, and operations research is at www.informs.org or @informs and further information about ISMS is at https://www.informs.org/Community/ISMS.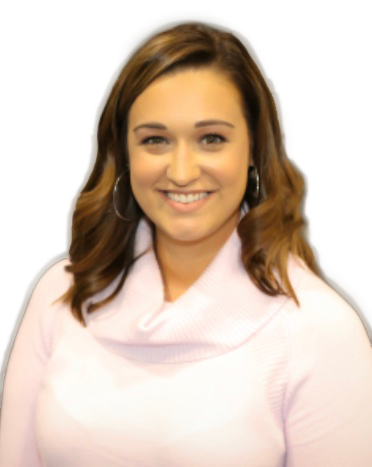 Media Contact
Ashley Smith
Public Affairs Coordinator
INFORMS
Catonsville, MD
asmith@informs.org
443-757-3578
See all Releases
<! -- module news-item -->